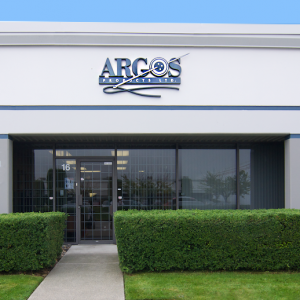 Located in South Surrey, British Columbia, Argos Products has been providing branded apparel to businesses locally and nationwide for 55 years.
We pride ourselves on making sure you have the right product that works for you and your company and providing you with great customer service along the way!
Founded in 1965 by Ben Kent, Argos Products still operates under the management of the Kent family. Argos' clientele spans numerous industries that include construction, manufacturing, technology, transportation and logistics, airlines, and hospitality.
Argos Products. Your Image. Working for You.
History
In the 1920s, Ben Kent and his brother Charlie initially started a company called Aero Garments. After being awarded a government contract to produce denim overalls during WWII, Aero became the largest clothing manufacturer on the West Coast.
After retiring from Aero Garments, Ben traveled the world and ended up connecting with a group of individuals established in the manufacturing industry who wanted to export their clothing out of Hong Kong. Ben decided to come out of retirement and start Argos Products with his son Terry that would import the manufactured clothing. Over the years, Argos has morphed from an import company, to a branded apparel company.
Over 55 years later, Argos is still operated by the Kent family.